DESCRIPTION:
CC-WATERCARB-A activated carbon meets the latest AWWA standards for the treatment of potable drinking water and is totally compatible with all municipal water treatment use and application systems.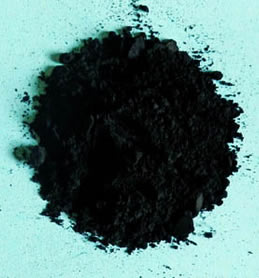 STANDARD PACKAGING:
CC-WATERCARB-A is available in 50 lb. bags or 1,000 lb. bulk bags. Other sizes available upon request.
SPECIFICATIONS:
Mesh size (U.S. standard mesh):

-100 mesh: 99% (min)
-200 mesh: 95% (min)
-325 mesh: 90% (min)

Iodine No.: 800 mg/g (min)
Moisture (when shipped): 8% (max)
Molasses decolorizing efficiency: 40 (min)
Tannin value: 360 mg/L (average)
Typical density: 39 lbs/ft3 (average); 0.62 g/cc (average)
SAFETY MESSAGE:
Wet activated carbon removes oxygen from air, causing a severe hazard to workers inside carbon vessels. Confined space/low oxygen procedures should be put in place before any entry is made. Such procedures should comply with all applicable local, state and federal guidelines.