DESCRIPTION:
CC-BITORG activated carbon is made from select grades of bituminous coal through a process known as re-agglomeration to produce a high activity, durable, granular product capable of withstanding the abrasion associated with repeated backwashing, hydraulic transport, and reactivation for reuse. This for the removal of dissolved organic compounds from water and wastewater as well as industrial and food processing streams. These contaminants include taste and odor compounds, organic color, total organic carbon (TOC), and industrial organic compounds such as TCE and PCE.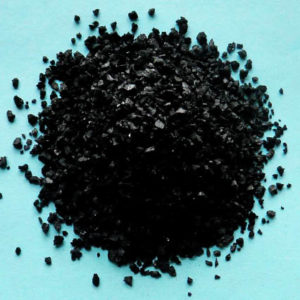 STANDARD PACKAGING:
CC-BITORG is available in 55 lb. bags or 1,100 lb. bulk bags. Other sizes available upon request.
SPECIFICATIONS:
U.S. standard series sieve size: 12 x 40 mesh (min 90%)Less than No. 40: 5% (max)
Greater than No. 12: 5% (max)
Iodine No.: 850 mg/g (min)
Surface Area: 1100 m2/g (min)
Hardness: 97% (min)
Ash Total: 1.5% (avg)
Moisture (as packaged): 2.0% (max)
Typical density: 30-33 lbs/ft3 (0.48 -0.53 g/cc)
pH: 6 – 8
SAFETY MESSAGE:
Wet activated carbon removes oxygen from air, causing a severe hazard to workers inside carbon vessels. Confined space/low oxygen procedures should be put in place before any entry is made. Such procedures should comply with all applicable local, state and federal guidelines.