DESCRIPTION:
CC-VISCOFLUID is virgin coal-based granular activated carbons are specifically designed to provide a rapid rate of adsorption and low resistance to flow with liquids of low to medium viscosities. These granular activated carbons are used for purification and decolorization in a wide range of aqueous and organic liquid applications such as vodka and spirits, dry cleaning, petrochemical, pharmaceutical and municipal. With a lower density as compared to typical coal based carbons, the VISCOFLUID products have the advantage of a lower cost per unit volume.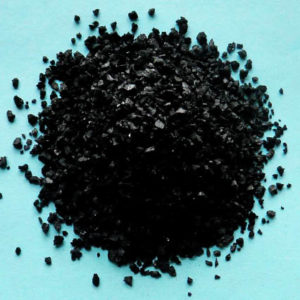 STANDARD PACKAGING:
CC-VISCOFLUID is available in 55 lb. bags or 1,100 lb. bulk bags. Other sizes available upon request.
SPECIFICATIONS:
U.S. standard series sieve size: 8 x 30 mesh (min 90%)Less than No. 40: 5% (max)
Greater than No. 12: 5% (max)
Iodine No.: 900 mg/g (min)
Surface Area: 1100 m2/g (min)
Hardness: 80% (min)
Ash Total: 1.5% (avg)
Moisture (as packaged): 10.0% (max)
Typical density: 30-33 lbs/ft3 (0.48 -0.53 g/cc)
pH: 6 – 8
SAFETY MESSAGE:
Wet activated carbon removes oxygen from air, causing a severe hazard to workers inside carbon vessels. Confined space/low oxygen procedures should be put in place before any entry is made. Such procedures should comply with all applicable local, state and federal guidelines.