Title: Water Treatment Systems for Polychlorinated Biphenyls (PCBs)
Solution: PCB Contamination Removal
System: Clarifiers, cartridge housing, 10,000 lb vessels
Media: Granular activated carbon (GAC), and organo clay (OC) filter media
Services: Installation & media maintenance
Timeline:  May – December 2023
Location: Eastern Ontario
Continental Carbon Group (CCG) was chosen to supply a cutting-edge water treatment system to address Polychlorinated Biphenyls (PCBs) contamination of groundwater and runoff on a construction site in Eastern Ontario.
Polychlorinated biphenyls (PCBs) are an organic chemical mixture of more than 200 chlorinated compounds that can be an odourless, mildly aromatic, oily solid or liquid. PCBs are carcinogens that are persistent organic pollutants (POPs) and endocrine disruptors that affect human health. In order to ensure safe discharge of water to the environment, these PCBs need to be removed.
Continental Carbon designed a custom solution for an Eastern Ontario-based client that included providing top-of-the-line clarifiers, cartridge housing, 10,000 lbs vessels, granular activated carbon (GAC), and organo clay (OC) filter media to effectively remove PCBs from the construction site groundwater and runoff.
During the installation process, CCG ensured that the highest standards were met during the two-day delivery and placement of the vessels. The CCG team was part of the entire process, including installation of the filter media super sacs and continuous general upkeep of the system.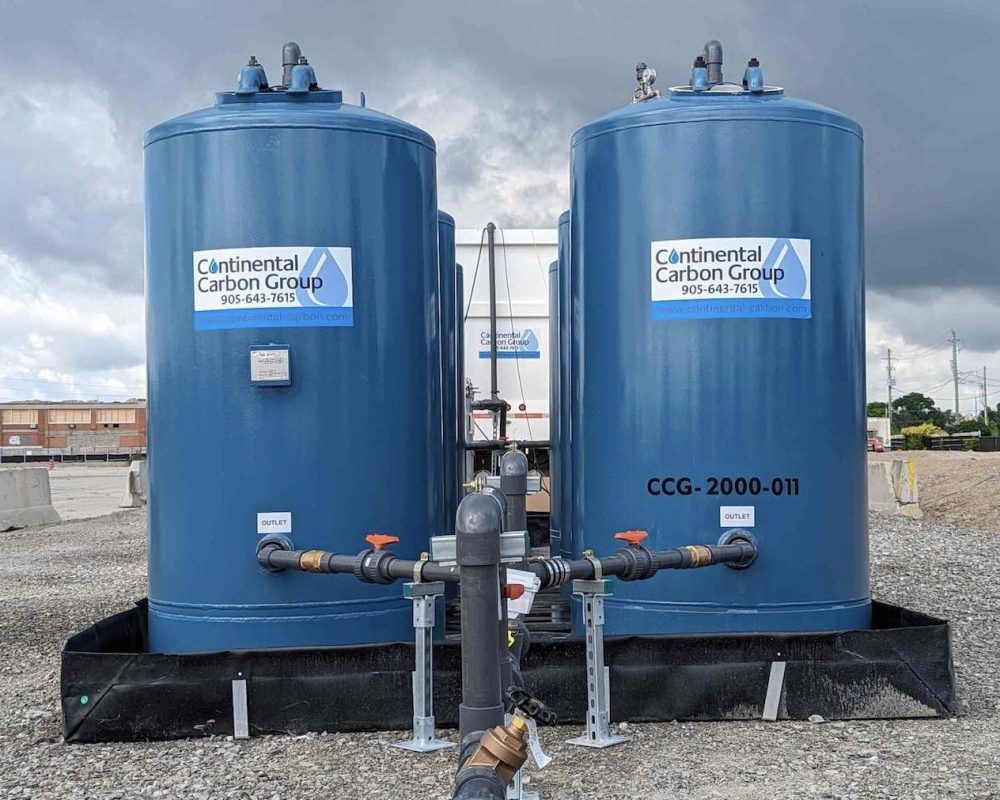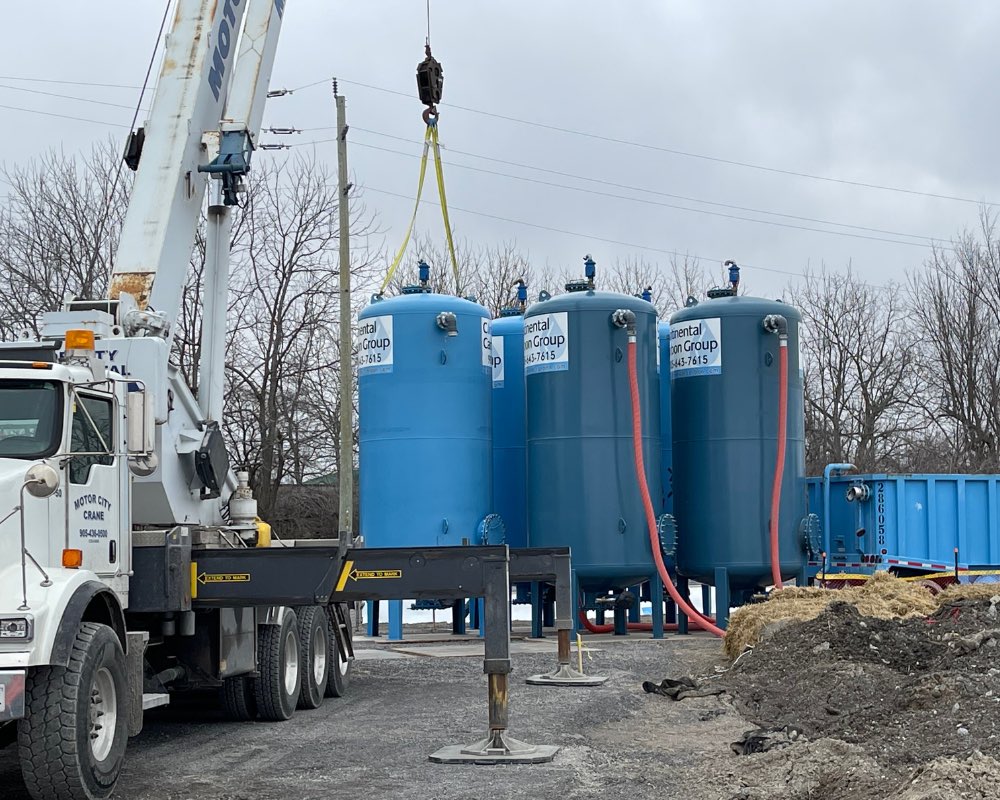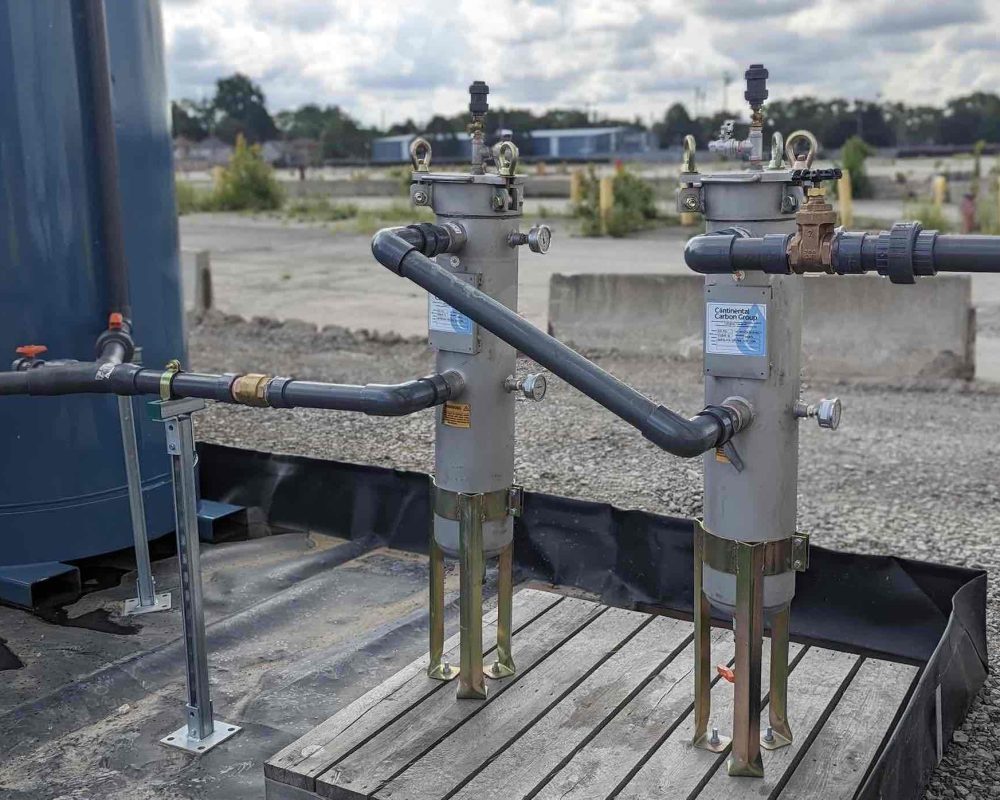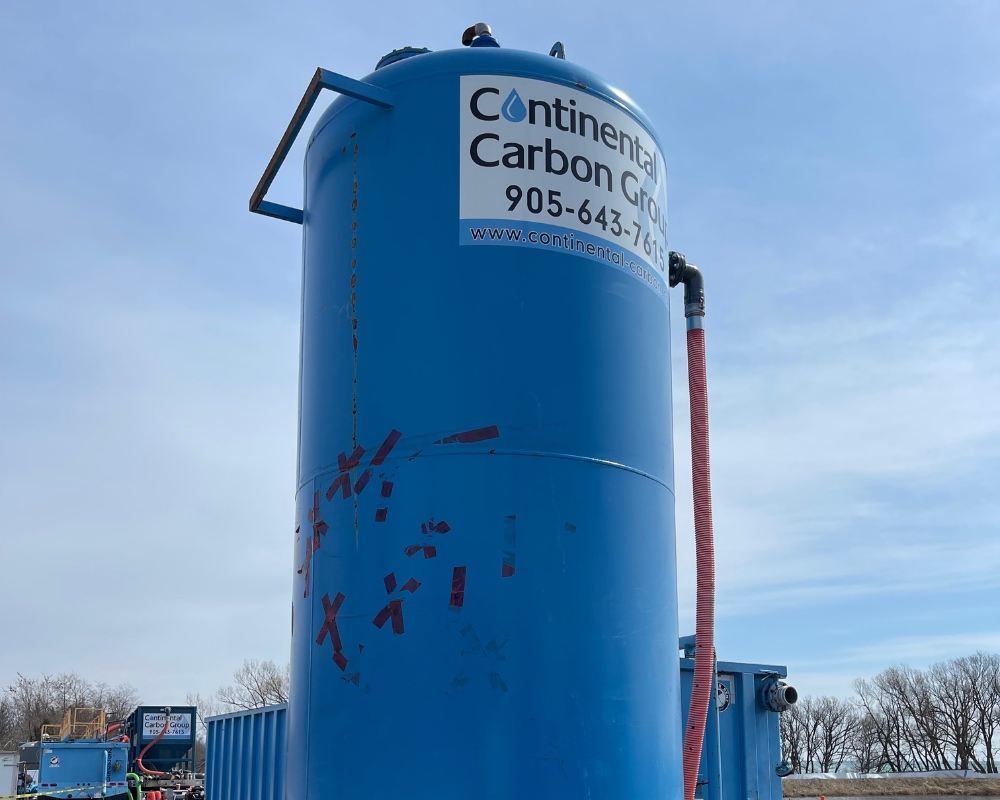 ---
Watch the CCG team in action, as they install vessels on the site.